[ February 10, 2022 ]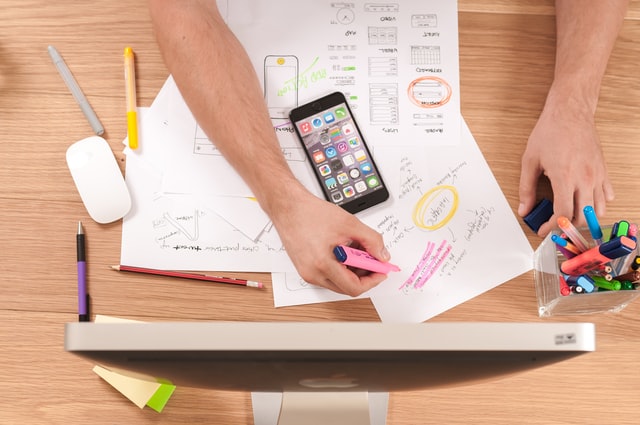 ကိုယ့်ရဲ့ပထမဆုံးအလုပ်ခွင်ကို ဘယ်လိုစတင်မလဲ?
လူတိုင်းလူတိုင်း ကျောင်းပြီးရင် ကိုယ်ရွေးချယ်လျှောက်လှမ်းမဲ့ ကိုယ့်ရဲ့အသက်မွေးမှုလုပ်ငန်းကို စတင်ကြရပါတယ်။ အဲလိုစတင်ကြတဲ့အချိန်မှာ သေချာပေါက်ကြုံရမယ့် အခက်အခဲအတားအဆီးတွေကို ကျော်လွှားပြီး အောင်မြင်တဲ့ သက်မွေးမှုလုပ်ငန်းကို အကောင်းဆုံးစတင်နိုင်ဖို့ အရေးအကြီးဆုံး (၆)ချက်ရှိပါတယ်…
(၁) ကိုယ့်ရဲ့အသက်မွေးကြောင်းပညာပုံရိပ်ကို ကောင်းအောင်တည်ဆောက်ရပါမယ်
(၂) အလုပ်ခွင်ရဲ့ ဓလေ့ထုံးတမ်းတွေကို နားလည်အောင်လေ့လာပါ
(၃) ပေါင်းသင်းဆက်ဆံရေး ကောင်းပါစေ
(၄) ကိုယ့်အချိန်ကိုစနစ်တကျစီမံပြီးစနစ်တကျနေထိုင်ပါ
(၅) လုပ်ဖော်ကိုင်ဖက်တွေနဲ့ရင်းနှီးမှုတည်ဆောက်ပါ
(၆) စိန်ခေါ်မှုတွေကို လိမ္မာပါးနပ်စွာ ကိုင်တွယ်ဖြေရှင်းပါ
ဆရာညို
Starting your Career
Starting Your First Job in some ways, the first year at a full-time job is very similar to your freshman year at school. You have to acclimate to a new environment, new people and new rules. This is a transitional period, a time when you will learn a lot about your job, and yourself. It can set the stage for your professional growth and career progression.
6 Steps to Transition from College to Career
When beginning this new chapter in your life, you may think you need to know everything there is to know on day one. However, most employers realize that there is a learning curve for new employees — in particular, entry-level new graduates. Here are six tips to help you make the transition:
1. Build your professional image.
Dress to impress. Dress and behave in a manner that will allow you to establish a stellar reputation and image at work.
Seek models. This can involve finding a mentor or role model who is well-respected, and taking cues from their attire and demeanor.
Be positive and dependable. Always maintain a can-do attitude, master your tasks and honor your commitments. Strive to meet or exceed expectations in all that you do. You will begin to build a reputation for your work ethic, and the quality and timeliness of your work.
2. Learn the workplace culture.
Take the opportunity to observe your coworkers and supervisor to learn the unwritten rules of the workplace. Try to fit in with the culture. Does everyone arrive a half-hour early and stay at least a half-hour late? What is the protocol for requesting time off? Is there a formal procedure for logging out office supplies?
3. Master communication skills.
As we increasingly rely on technology to communicate, the level of formality has seemingly decreased. However, new graduates should be aware that professional communications in the workplace are usually more formal than when you were in college.
Stand out. Polish your written and verbal communication skills, use the appropriate level of formality and proofread everything.
Present well. For verbal presentations, try to learn as much as possible about the expectations of the audience.
Consider a course. If you are not comfortable with presentations, consider taking a professional-development course in public speaking.
4. Manage your time and stay organized.
Meeting deadlines and commitments is an important part of earning the respect of your colleagues and supervisors.
Email effectively. Email provides a constant flow of communication and often includes requests for information and new assignments. Managing the amount of time you spend responding to and issuing email, along with all of your responsibilities, involves prioritization.
Stay organized. Creating a to-do list and using a calendar can be helpful in setting up reminders for important deadlines, tasks and meetings.
Track your successes. Create a weekly journal of your accomplishments, projects, learning objectives and goals. This will come in handy at annual review time when you will need to recall what you achieved.
Address your desk. Organizing your physical workspace is important. You may want to dedicate a specific amount of time each week to setting up and maintaining a filing system.
5. Establish relationships.
Camaraderie among coworkers often helps with team-building and overall job satisfaction.
Choose wisely. Be careful when it comes to office politics or cliques. Try to avoid those who often complain or talk about others.
Be clear on expectations. Communicate regularly with your supervisor to understand his/her expectations and priorities. You might consider requesting a weekly or biweekly meeting during your first six months on the job to get feedback on your progress.
Stand out. Volunteer to lend a hand with priority projects and show both coworkers and supervisors that you're a team player.
6. Face challenges with professional finesse.
One of the true tests of any first job is learning how to manage conflict, time pressures and stress. Maintaining and conveying a positive attitude in every situation is important. Being proactive is also critical. When faced with an obstacle or challenge, try to explore potential solutions on your own, or with the help of coworkers. If you ultimately need to speak to your supervisor, you will be able to show that you made every attempt to resolve the issue on your own.
Sayar Nyo
Credit: https://www.facebook.com/doat.nyo.3/posts/124597221750152